---
No pain, no gain? NO WAY!

Far too many people think that massage has to hurt in order to work. FALSE! I'm Patricia Annino, Licensed Massage Therapist, and I prefer to use techniques that are gentle, yet work deeply into the soft tissue. You may feel relaxed, but so much more is happening beneath the surface. And if you feel like you're going to fall asleep, let go and do so. Not only is sleep the ultimate state of relaxation, it is also the time when the body repairs itself.
Massage has been found to improve circulation, joint range-of-motion and flexibility. It can reduce many common ailments such as stress, muscle tightness, aches and pains - even anxiety and depression.
This is your time to relax and heal.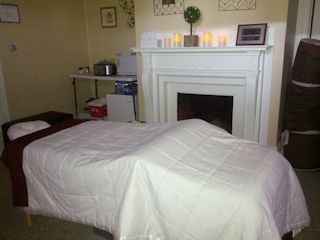 ---
I have been a State of Maine LMT (License #MT4497) since 2010. I am also a Reiki II practioner and a graduate of the 500 hour program at the Therapeutic Bodywork Learning Center, and am nationally certified with the Associated Bodywork and Massage Professionals (ABMP). In addition, I also teach aromatherapy and massage therapy at TBLC and other locations.
Massage services are available by appointment at my studio at 229 State St. in Bangor. It's the tan house with red trim on the corner of State and Newbury St. You can get directions here. For best GPS results, use "3 Newbury St, Bangor, ME". Parking is available on State and Newbury streets.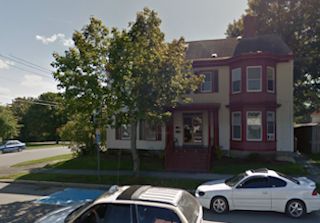 Choose from a variety of services including Therapeutic Massage (Swedish, Deep Tissue, Sports, Lymphatic and Aromatherapy), Hot Stone Massage, Prenatal Massage, Reiki, Warm Oil Scalp Massage, Exfoliation and Body Wraps. Discounts are available through specials and packages.
Book an Appointment
The fastest and easiest way to book an appointment is to click the Book Now button below. Just select your service, day and time. You can also make an appointment by calling (207) 478-1778 or visiting the Contact Information page.
Book Now